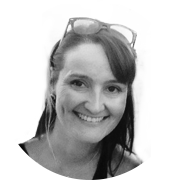 "I started training with Rachel in November 2008, and consider myself lucky to have found such a knowledgeable and supportive trainer. Following Rachel's training and nutritional advice, I achieved results i never imagined were possible.
Today, I can happily say that exercise has become a part of my day to day life and I've now trained consistently for 6 years! This was previously unheard of for me. Not only have I achieved a lifestyle change, I've made some lifelong friendships. What more could you ask for?"
– Catherine
Client Operations Manager, Lexmark
---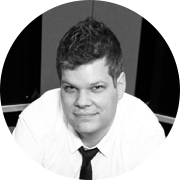 "Rachel is a thorough, well-informed trainer who still manages to make every training session fun and engaging. I enjoy the variety in the workouts and the results speak for themselves.
It's great to feel like you've really worked, but have also had a good laugh along the way"
– Tom Ceglarek
Chief Information Officer, STW group
---
"When I met Rachel i had gained in excess of 7 kilos over a year, my exercise routine was minimal and I had lost all of my cardiovascular fitness.
The brief that i came to Rachel was not only to lose weight , but help me with managing my stress as I am in a high pressured role and to still have some energy in reserve for my very active family when I'm home. I just did not know where to start; I was very uncomfortable about my weight gain and I needed the assurance that I can regain the fitness I had a few years ago.
I'm almost at my weight goal and I have enjoyed every minute of it. The exercise has been tailored to my needs and my very busy schedule, she really listens to what you need and gives you that gentle push when needed.
Rachel has shown me that no matter what challenge she places in front of me no matter how difficult it is I will get through it- and I do each time!
Thanks Rachel!"
– Melodi Gorevksa
Program Manager, DST Global
---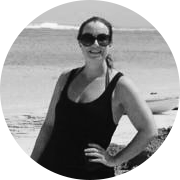 "I have trained with Rachel Burr for over 7 years. Rachel is an exceptional trainer, setting personal fitness and nutrition goals which are realistic to achieve and maintain.
She always takes a personal interest in you and is a great motivator to achieve your best in both body and mind.
She always recognises your achievements and challenges you to achieve even more than what you believed you are capable of.
She is always happy and energetic which means you actually look  forward to your gym sessions.
The group training sessions cater for everyone and are fun and challenging. They have a great variety of cardio, boxing, toning and more importantly a lot of laughter! Thanks Rach!"
– Ali Allan
Senior Manager, PWC Australia
---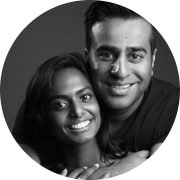 "I have been training with Rachel since September 2013. My life has been transformed in that I have lost 16Kg to date and have so much more energy to face the day.
I train with Rachel three times a week in personal training sessions and also participate in a group bootcamp session once a week.
Rachel is a passionate and dedicated trainer, she not only provides challenging and intense fitness sessions and dietary/nutrition advice but furthermore, her discipline with regards to health, personal grooming and presentation is truly inspiring.
I'd definitely recommend Rachel to anyone who is serious about improving their health and fitness"
– Ajay Valanju
Director, Location Property Group